Share The Love Of Jesus This Thanksgiving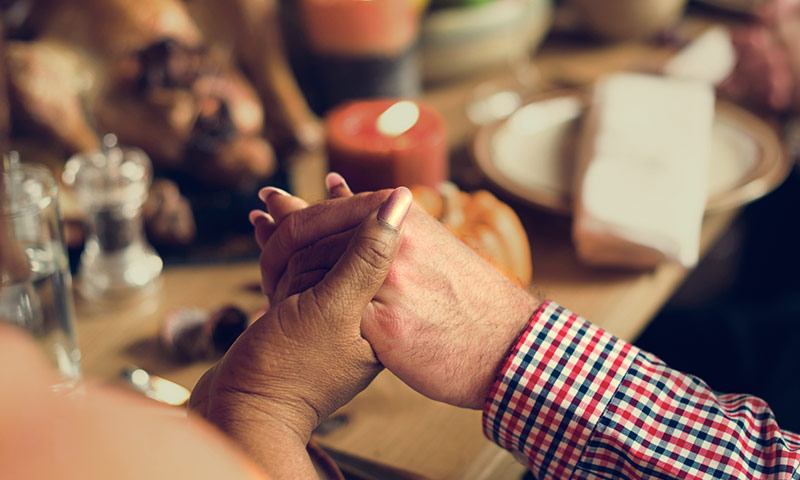 In 1621, Massachusetts Governor William Bradford organized a celebration, a day to offer thanksgiving. He had reason to be thankful. He, along with a group of people known as the Pilgrims, had survived a brutal winter, received life-saving help from an English speaking Native American, and enjoyed their first autumn harvest. The Pilgrims arrived in what is now Plymouth, Massachusetts, eager to experience the freedom to worship the God of Abraham, Isaac, and Jacob.
The tradition continues to this day. As we prepare once again to celebrate a day of thanksgiving, let's take three days and, like the Pilgrims, reflect on the many blessings we have received even if we are in a tough season. We will look to the Bible and see what it says about the preparation for a feast, the presentation of the feast prepared for our friends and family and the preservation of the leftovers following the feast!
Day 1:
Preparation. The Apostle Paul writes to Timothy and encourages him to be prepared and preach the Gospel. "Preach the word of God. Be prepared, whether the time is favorable or not. Patiently correct, rebuke and encourage your people with good teaching." 2 Timothy 4:2 (NLT)
In 1621 as the Pilgrims prepared to gather with their Native American, neighbors they must have been ready to share the love of Christ as they showed appreciation and gratitude for the success of the autumn harvest.
Just as we also gather and forage for holiday accoutrements and delicacies in preparation for a Thanksgiving feast, we must be prepared to share the light of Jesus!
We live in a hurting world, and often the hurt is in our own homes. Remember we are ambassadors for Christ. We must put on love as a garment, and prepare our homes to be a place where love pours out. We are called to bear one another's burdens. We are encouraged to be a light in the darkness. What better place to show the love of Christ than our homes?
What's next?
How can you prepare your home to be a place where gratitude and love abound? Can you name ways you can be ready to offer words of truth and encouragement even with those who don't know Jesus? Holidays can be stressful. What are some ways you prepare your family to avoid the stress triggers? Share below.