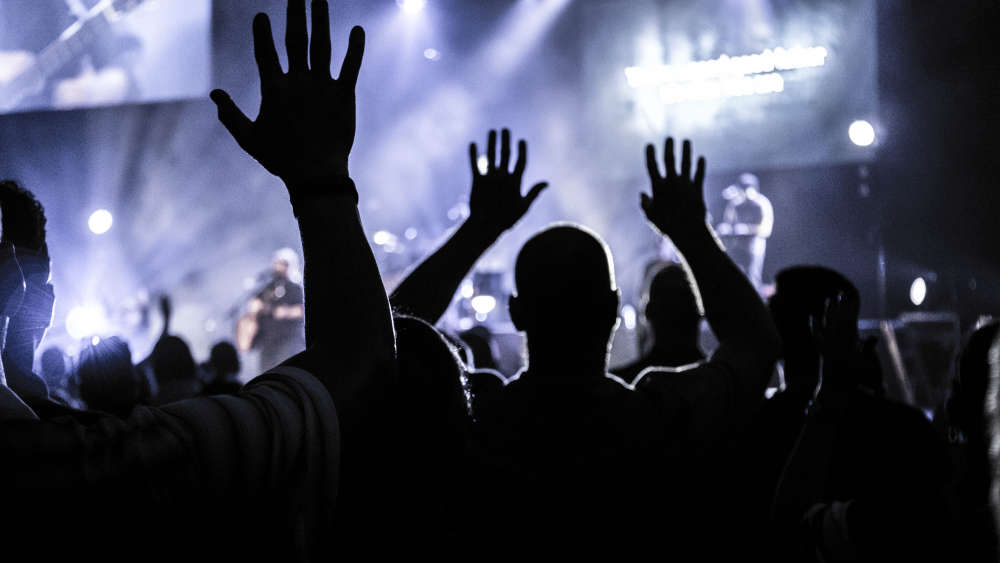 Gospel music has been around for centuries. It is widely accepted within the Christian faith as a form of worship and praise. As the years have passed, the genre has evolved to include contemporary gospel music, which has become increasingly popular in recent years. With over 1 million searches for contemporary worship music, this genre is much more than "religious music" because it transforms lives and encourages millions worldwide.
What is Contemporary Chrisitan Music?
Contemporary Gospel music has existed for many decades, with roots dating back to the 1940s and 1950s. Early examples include gospel artists like Mahalia Jackson, Sister Rosetta Tharpe, and The Blackwood Brothers, who blended traditional spirituals with popular music styles such as jazz, rhythm and blues, and even rock and roll. In the 1970s, Christian music began to take a more modern turn, with artists like Larry Norman, Keith Green, and 2nd Chapter of Acts introducing a more rock-based sound. This paved the way for the "Jesus Music" movement, which saw the emergence of many popular Christian music acts, such as Amy Grant, Michael W. Smith, and more.
What was the Jesus Music Movement?
The Jesus Music movement was a Christian music movement of the 1970s and 1980s. It was also known as Jesus Rock, Christian Rock, and Jesus People Music. The movement was started by a group of young people devoted to Jesus Christ who wanted to express their faith through music. Musicians started to compose Christian rock songs and albums that focused on Jesus and His message of love and redemption. These songs were often more rock-oriented than traditional gospel music, and the lyrics were often more direct and personal. The Jesus Music Movement revolutionized the Christian music industry and has had a lasting impact. It provided a platform for Christian musicians to express their faith through music and has since significantly influenced the modern Christian music industry. Today, contemporary gospel music continues to draw from a wide range of musical styles, including pop, rock, hip-hop, and more. It includes artists and Christian bands such as Elevation Worship, Maverick City, Tauren Wells, Jeremy Camp, and much more.
Here are the top 5 reasons why you should listen to Contemporary Christian Songs:
1. Uplifting and Inspiring: Contemporary Christian music is uplifting and inspiring. The lyrics are often filled with motivating and encouraging messages that can help bring hope to listeners. It can be a great source of strength when you're feeling down or going through a hard time.
2. Variety: Contemporary Christian music comes in many different styles, from upbeat pop-style tracks to soulful R&B-style ballads. This variety of Christian songs ensures that there's something for everyone, no matter their taste in music.
3. Connects to the Word of God: While contemporary Christian music is not a literal interpretation of scripture, it is often based on biblical themes and stories. Listening to this music can help you connect with God's Word and gain a deeper understanding of it.
4. Connects to the Church: Contemporary Christian music can help you connect with the Church and the Christian faith. It can remind you of the importance of faith and serve as a reminder of the power of prayer.

5. Helps with Worship: Contemporary Christian songs can be an excellent resource for worship. The uplifting and inspiring lyrics can help bring alive the gospel's message and bring a sense of joy and peace to those who listen. Whether you're a Christian or not, christian music can be a great source of inspiration and encouragement. It can help to uplift your spirits, connect you to the Word of God, and allow you to worship in a powerful way. So why not give contemporary christian music a try?
Written by: Cheryl Carty-Strachan
Copyright © 2022 Power of Worship Radio, All rights reserved.