2023 Mission - Grenada

Grenada here's an incredible opportunity for you to make a difference and be a part of something extraordinary! 🌟 This year, our mission trip takes us to the beautiful island of Grenada, where we'll be visiting the Richmond Hill prison.
But that's not all! 🎉 We're excited to invite YOU to join us and participate in our outreach events during this trip. 🌍✨ In addition to the prison visit, we will be hosting a FREE Power of Worship (POW) Kids Fest event, bringing joy and inspiration to children and their families in Grenada. 🎈🎵
We believe that together, we can create a positive impact and change lives. By volunteering at these outreach events, you can make a real difference in the lives of those we meet.
If you're passionate about serving others and want to experience the incredible power of worship in action, we invite you to join us on this life-changing journey. 🌴🤗
How YOU Can Be A Part
Pray for the island of Grenada and this mission trip.

If you're not living in Grenada, join us on this mission trip, click here.

If you live in Grenada, see Events below to sign up.

Make a donation to help sponsor back-to-school supplies for the Elizabeth Children's Home.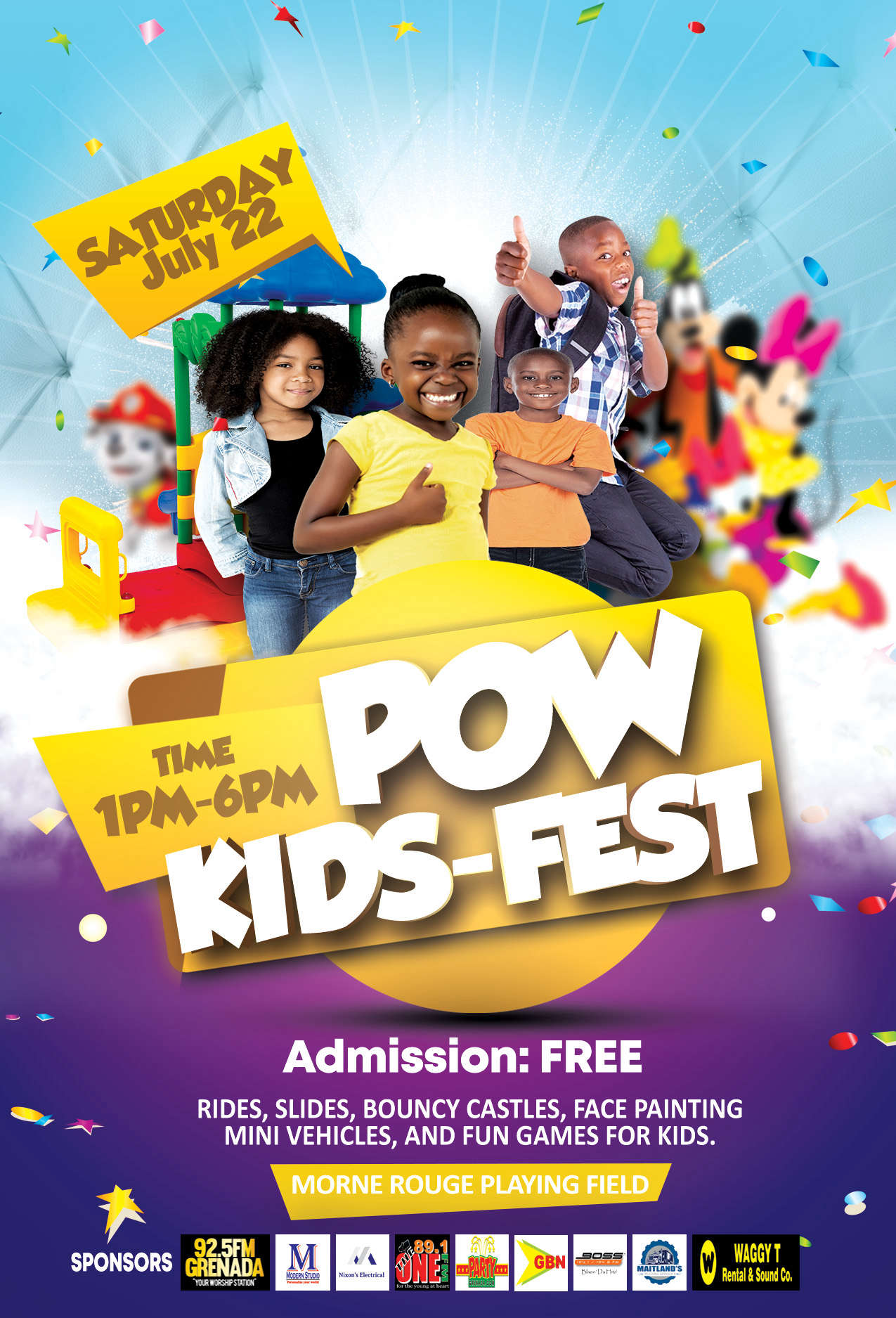 Events
Where: His Majesty's Prison, Richmond Hill, St George's
When: Friday, July 21st, 2023
There are 2 volunteering events
Time: 10:00 AM - 12:00 PM sign up here
Time: 2:00 PM - 4:00 PM sign up here
Where: Morne Rouge Playing Field, Grand Anse St. George's
When: Saturday, July 22nd, 2023
There are 2 volunteering events
Time: 9:30 AM - 12:00 PM sign up here
Time: 1:00 PM - 3:00 PM sign up here

Where: Modern Photo Studio Building - St. George's
Event: A Watch Party - Come worship with us
When: Sunday, July 23rd, 2023
sign up here