Rick McConnell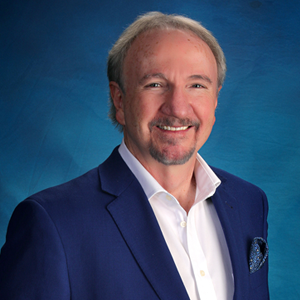 Rick became a follower of Jesus in his senior year in high school.
A girlfriend told him about Jesus Christ and how his death on the cross paid for our sins to be forgiven so we could have eternal life. Through her encouragement and through some Christian music, he decided that he needed Jesus in his life and was born again. Today, he is married to his wife, Lisa and has a son and a daughter.
Rick started in Christian radio in 1978, less than a year out of high school. He has worked many Christian radio jobs during his career in various markets mostly in Colorado and Texas. He also has his own company in which he does voiceover work for hundreds of Christian radio stations across the U.S., Canada and in places as far away as Nairobi, Kenya. It's very likely, as you listen to Christian stations around the country, you will hear his voice on other stations. Rick's passion in life is to see believers built up and non-believers reached through Christian radio.
His favorite Bible verse is: Jeremiah 33:3 "Call upon me and I will answer you and show you great and mighty things you do not know."
Contact Rick McConnell