Trusting God When Your Prayers Feel Unanswered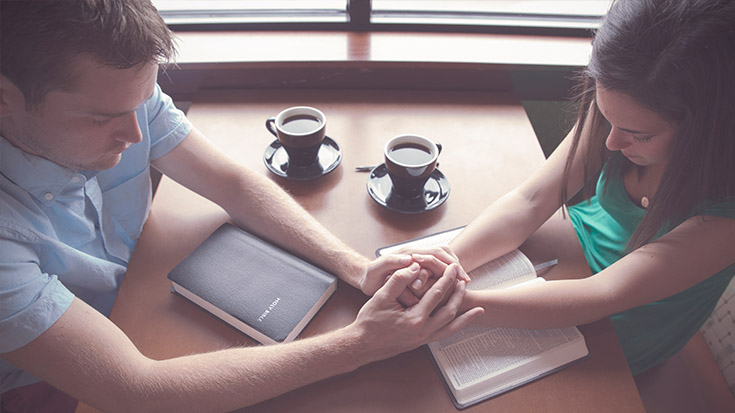 Sometimes, life doesn't go as we've planned. The test results come back—and they're not good. The relationship ends. The money doesn't come in. Infertility lingers. The dream doesn't come true.
So what do we do when it feels like our prayers go unanswered? When the things we've been asking God to fix for so long remain broken or unclear?
After my own twenty-year journey of praying the same prayer and not (yet) seeing it answered, I don't have an easy response, but I do have a guarantee I can give you: God hears you and sees you, and he's not ignoring you.
Even if you feel ignored or unseen, the truth is that God knows every hair on your head (Luke 12:7), and all of your days are numbered by him (Psalm 139:16). He is intimately involved with every detail of your life, and he has your best—and his glory—in his heart toward you.
I've learned that the seasons of waiting that we walk through can point us to the goodness of God even when we live with unanswered prayers. Here are four ways to continue to trust God when your prayers feel unanswered:
1. Remember that God is working out all things for your good.
Nothing in our lives comes as a surprise to God. Even the difficult things are seen and understood by him. And although the Lord never causes evil or wants evil to happen, he can use all things for our good. In the hands of the Lord, even the most challenging aspects of our stories can be redeemed.
That doesn't mean that we won't experience pain or suffering here—Jesus even told us that we will have trouble in this world (John 16:33). But he has overcome it, and "we know that for those who love God all things work together for good, for those who are called according to his purpose" (Romans 8:28).
2. Remember that God's sense of timing isn't like ours.
When we pray, we usually think that we know the best timing for God to answer our prayer, because from our perspective, we believe that we know what is best for us and others. But the truth is that God knows the beginning from the end (Isaiah 46:10), and although he operates inside of time and completely understands our needs and desires, he also sees things from an eternal perspective, and he wants what is eternally best for us.
So although to us God might seem to be moving slowly, from the perspective of eternity, he's right on time. He's never late.
3. Remember that God loves you completely.
In our culture, we often equate love with getting what we want: we think that if someone loves us, they will give us what we want. Biblically, though, love isn't about getting what we want. It's about being given what we need: salvation, love, acceptance, grace.
When we have life in Christ, we have all that we need in him (2 Peter 1:3). And so when our prayers feel unanswered, although we might think that God isn't loving us, the truth is that he loves us more than anyone. He showed his love for us at the cross, and through Jesus' life, death, and resurrection, we see this great love lived out: "There is no greater love than to lay down one's life for one's friends" (John 15:13).
When you doubt his love because you don't see the answer you want, remember that Jesus has already loved us the most by giving us what we most desperately need—eternal life in him.
4. Remember that one day, we won't be waiting anymore.
Some of us will spend the rest of our lives waiting for God to answer a particular prayer, and the reality is that our prayer may or may not get answered during our time on earth. But there is a day coming—a wonderful, perfect, glorious day—when Christ will return and make all things new (Revelation 21:5)! Every tear will be wiped away, every longing will be met, and every prayer will find its answer in Christ himself.
We won't be waiting forever. Until then, we can trust in his goodness and love for us.