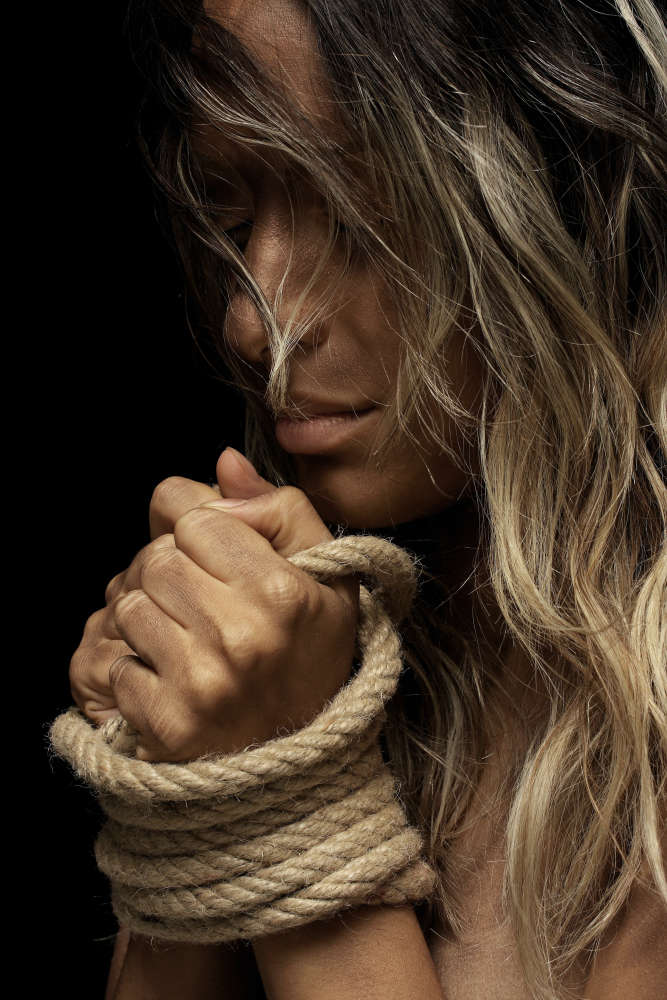 The last article we ended with —T.O.S.S your mistake to God. Easier said than done, right? But if you and I don't intentionally make this decision — to T.O.S.S. it to God — then we will be held captive by our mistakes. While mistakes can undoubtedly lead us to humility, they are also a guide— showing us what not to do. Unfortunately, when we mess up so many times, we begin to wear the labels of fear, failure, shame, insecurity, and not feeling like we are ever good enough. Holding on to your mistakes can give you a case of mistaken identity. Because you begin to see yourself as a mistake rather than believe who God says you are. Which leads me to ask the question, "Do you know who God says you are?"

How often have you heard or felt that you aren't good enough, not pretty enough, not talented enough, not "cool" enough, and unfortunately not anointed enough? So many of us see ourselves either as below average or just average. We're ordinary, nothing special here. Some of us even have scars to prove it, either from a spouse leaving for someone else, feeling neglected by a loved one, or being overlooked for a promotion, social invite, or job opportunity. Often the trigger is a mistake— either the self-realization that you messed up or someone else labeled you a failure. I know a harsh reality, but it's what many of us struggle with daily.
And when the self-awareness comes that you have "messed up" in life, what comes naturally to you without even thinking you're doing it - you feel horrible and in despair. Immediately negative thoughts flood your mind. If you are honest with yourself, sometimes you don't even need to make a mistake to have negative thoughts about yourself flooding your mind. It is something that occurs daily, almost forming a habit. And what is a habit? It is "the process by which behaviors become automatic."[1]
We automatically think wrong of ourselves and allow our mistakes to hold us captive without even knowing it. Could you imagine if you messed up over 1000 times how many strongholds need to be broken over your life? Yes, strongholds[2] and the definition of a stronghold - a place that has been fortified to protect it against attack; what happens when this stronghold is of the devil? If he's the stronghold, then the thoughts that are holding you captive are full of lies, and he has these lies so fortified and guarded against God that you won't allow anyone to shed light on those dark thoughts or bring hope to your situation. You think the truth is wishful thinking and gives you a false sense of hope. And worst of all, he has you so preoccupied with life that you don't have the time to spend in God's word or surround yourself with Godly truth. And without his word, you cannot know who He says you are. Take a look at how we behave when we "mess up" or make mistakes in life - we suffer in silence because we wear shame; we live in fear because of past mistakes. We struggle with unforgiveness while believing "the lie" that God has either hidden his face from you because you are messed up and not His favorite. After all, the enemy made you believe you aren't good enough, pretty enough, you're just an average Mary or average Joe. These are the thoughts holding you captive. Once the trigger was pulled — mistake — it fired the bullet —negative thoughts —hitting your cerebral cortex and causing damage to your sensory, motor, and association areas. In other words, you become numb and devoid of emotion. You are paralyzed with fear and no longer desire information to motivate or give you hope. As a result, you are in a spiritual coma, aka stronghold. The reason why these strongholds remain with us is that;
we are either unaware of how we have messed up; or

we are blaming others for our own mistakes or

the awareness came, but because we knew we pulled the trigger or at least helped pull it because "it's my fault," we find it hard to release ourselves from the guilt and shame or wear the labels others have placed on us.
The good news is, if this sounds like you, then you must break that habit or stronghold in your life. How? Be intentional and replace it with a new routine. We must be intentional about using the weapons that God gave us to demolish strongholds and to take captive every thought and make it obedient to Christ.[3]
One way we can be intentional with a new routine is to S.P.E.A.K
Say
Positive
Encouraging
Affirming
Kind
Godly words over your life. SPEAK at least five words (for example, I am Anointed, Humble, Confident, Courageous, and Full of Faith) every day to describe who God has created you to be, and do this for the rest of your life. Make it a habit, and most importantly, pray that you believe it so that you can become it. As a Christian, we must know and accept who God says we are.