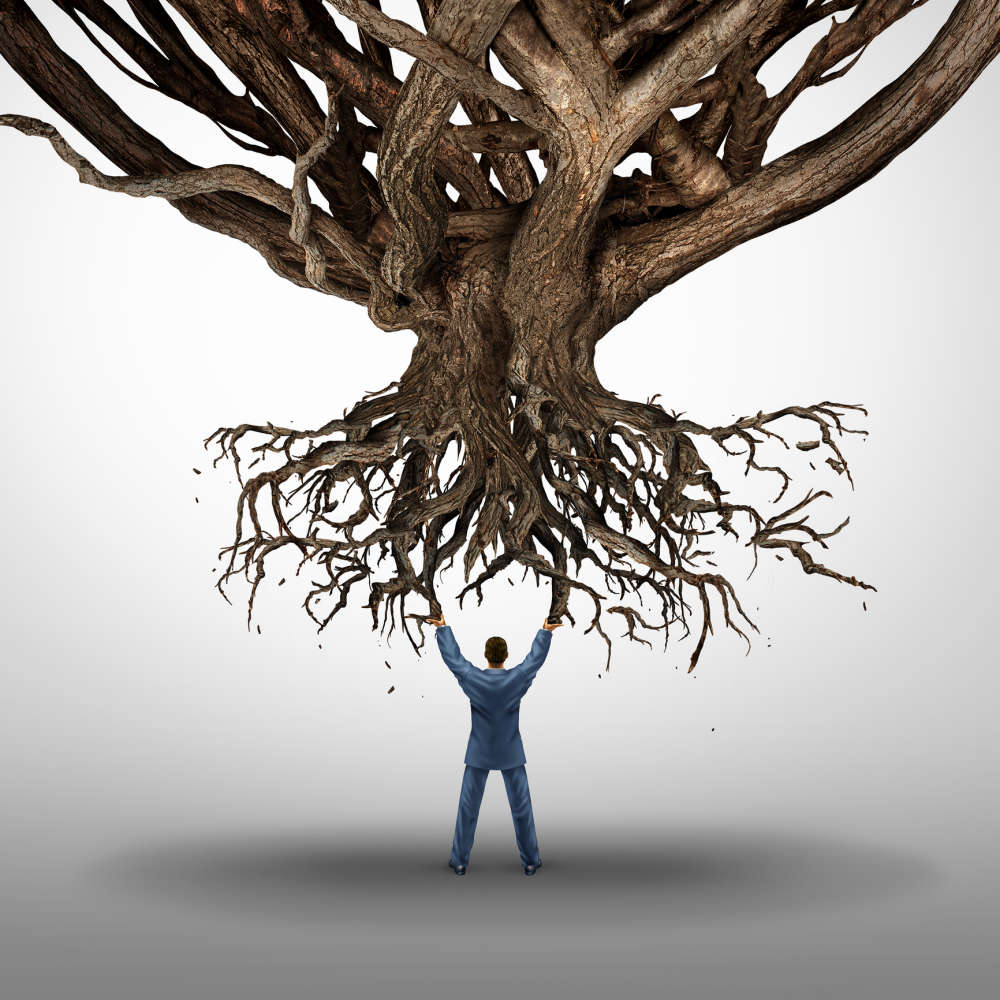 My husband and I came from a deliverance ministry in Trinidad and Tobago. Therefore, it is no surprise that this is what we feel called to do. While demonic possession is a real thing, and we could probably write a book on it, the psychological aspect is one of the most challenging areas for people. Some trauma that was never dealt with opened the door to evil. We have men not knowing how to be fathers because they hate their earthly fathers, adults living in silence because they are or were someone's punching bag, not to mention the sexual and emotional trauma that so many have endured and continue to take because of loved ones including, spiritual leaders.
We have been taught by the church (well, some) that all you need to do is pray it away. Let me make my disclaimer here: I believe in the power of prayer, no ifs, and, or buts. Prayer is a very powerful tool, and it should be our first response, but it should not be our only form of response. You and I cannot limit the answer of prayer only to the form of a supernatural act; God can and has used people to help us, including doctors and even counselors.
One strategy the devil uses is keeping you fortified and locked away. The belief that you are alone must bear this alone and suffer in silence. The enemy —the devil, has no new strategies. He isn't a creator but an imitator, accuser, and opposer to the things of God. Let's call him the opposite. So instead of light, he offers darkness; instead of order, he provides confusion. Instead of confession, he wants you to be silent even with your testimony, and instead of truth, he speaks lies. He wants to keep those evil thoughts fortified in darkness so that demons can operate in this environment and personify the lies that you believe. For example, bitter, lustful, hateful, promiscuous. These are all adjectives to describe behavior, but the problem is when you not only behave in this manner but believe that you are this. As children of God, we should not be known for being promiscuous, hateful, selfish, resentful, and bitter.
There will be situations in our life that will make us confront these negative behaviors in ourselves but dealing with them before they take root is key. This is when we invite someone in; we confess our sins, acknowledge what we're feeling, deal with and be open to hearing the truth even if it is painful. It is crucial that this someone is a person you trust, is knowledgeable about God's word, and has your interest at heart. Suffering in silence is what the enemy wants you to do because he wants to keep the shame, guilt, and fear locked inside you. He wants the hurt and pain to be fresh in your mind. If we do not get rid of the hurts and negative thoughts, when we TOSS it to God, then to SPEAK Godly words over yourself won't work because that space is already filled with lies. You must be empty of the lies and the false beliefs you kept believing for so long. The enemy will make you feel you are a mistake and not that you made a mistake which you can learn from and move on. Instead, you are stuck believing a label he is calling you. But what does your heavenly Father say? Have you searched the scriptures to know His promises and thoughts towards you?
The Bible tells us, "We are God's handiwork, created in Christ Jesus to do good works, which God prepared in advance for us to do," Eph 2:10. We are created in His image; there is no higher honor than to be made in the image of the Almighty God. And what are we doing with this image? Look at the world today; crazy! When you and I live in this madness and allow insecurities to rule us and low self-esteem to plague us, you are insulting the image of God. Is God a mistake, then why do you think you are? Is God not enough, then why do you think you're not enough? If the world hates you, remember that it hated [Jesus] first," John 15:18. We were not meant to fit in but stand out and be separated. God is so mindful of man[1] that he has given us the privilege whereby we can call him Abba Father[2], so I ask you, what father hears the cry of his children and does not answer? "If you, then, though you are evil, know how to give good gifts to your children, how much more will your Father in heaven give good gifts to those who ask him!" Matt 7:11. God sees what you're going through, but he will never bandage the problem but deal with it at the root. That's why it hurts so much. I believe that most of the hardship we endure is meant to mature us, and before we can grow, God needs to uproot some weeds in our lives. I learned something about a particular plant— Broadleaf weeds — that have broad leaves and can be a problem because they can quickly take over an area and choke out other plants. That's what strongholds do —they are like weeds that take over our minds and choke the life from us, so they need to be uprooted so that we can grow [3]. Therefore, ask God to show you the root of the problem and bring total deliverance, healing, and restoration.
To be set free, you must first understand and know what you need to be set free from. This is why it is essential to deal with the traumatic events in your life. Hiding your pain or burying your shame will keep you in bondage. It's time to deal with the hurts in your life. Don't be afraid to ask for help, and never stop praying! And remember, wait on God, and He shall renew your strength. (Isaiah 40:31)
Want to stay informed with our latest blogs? Join our Listener's Club today!
Written by: Cheryl Carty-Strachan
Copyright © 2022 Power of Worship Radio, All rights reserved.
---
[1] Psalm 8:4 NIV - what is mankind that you are mindful of them, human beings that you care for them?