TaMyya J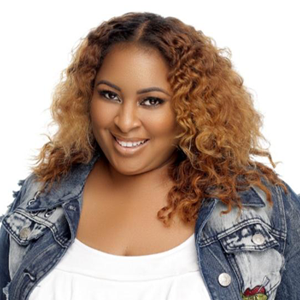 TaMyya J is a Willingboro, New Jersey native that has been singing since the age of 4 years old. She was a former background singer for the Grammy award winning gospel duo MaryMary. She has since branched out with her solo music career and have released 2 CDs, "Suddenly" and "Love For Your Name" which both are available on all digital music platforms.
TaMyya J launched the "NEVER MISSED A BEAT" radio show back in 2009. The title Never Missed a Beat was originally set to become a song that was entitled to be on her sophomore CD project. Never Missed a Beat radio show features the best in Contemporary Gospel with an Urban and Hip-Hop flavor that glorifies God. TaMyya J is very passionate about keeping listeners up to date with what's going on in the Gospel/Christian music community and provides listeners with some of the best songs to encourage you all while lifting up the name of Jesus.
The show is aired every Wednesday at 5pm(est) with a replay on Saturday at 5pm(est) on Power of Worship Radio with all the latest gospel songs as well as exclusive interviews from all major and independent gospel artist such as; Fred Hammond, Kierra Sheard, VaShawn Mitchell, Anthony Brown, and many more of your favorite gospel artist.
Contact TaMyya
Website: tamyya-j.com
Facebook: tamyya.carter
Instagram: tamyyaj